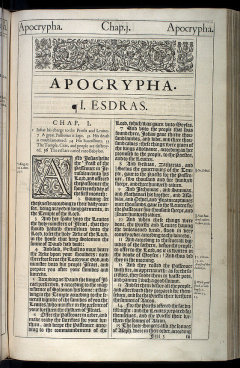 The Plays for Presidents team recently held one of our regular meetings in the lush confines of our Google+ Hangout. As we are in the homestretch of the 2012 festival, much of the talk was about dotting I's and crossing T's: promoting all the openings, continuing to communicate with participants across the country, etc. But then we asked the question that arises in every production: what do we do next? Once all the houselights are up, sets are struck, and, most importantly, the votes counted, what are we going to do with ourselves? Educational outreach and a bigger, better 2016 festival are fine ideas, but I am here to throw down the gauntlet. I want Plays for Presidents to come clean on a horrifying oversight: the 16 missing American presidencies.
Students of American history – and really anyone who can distinguish between different four-digit numbers – may have noticed something fishy about our country's past: we declared independence in 1776, but our "first" president doesn't get sworn in until 1789. I know that we are falling behind in math and science, but did we really think that no one would notice? Something is clearly up.
What's up is that George Washington was elected president under a governmental structure that didn't take shape until the Constitution was written and ratified. Prior to that the "President" was actually the President of the Continental Congress; and, in fact, we had our first one of those guys 2 years before the Declaration was even signed. (Incidentally, John Hancock's legendary, space-hogging signature might be somewhat forgiven since he held the title of President and the time. It wasn't just an ego thing.)
I know full well that the roles and responsibilities of the 16 apocryphal presidents were not commensurate with George Washington et. al. The President of the Continental Congress was closer to emcee than Commander-In-Chief. He presided over the Congress's proceedings, signed documents, kept meetings moving along, and probably delivered innocuous, corny jibes at delegates to keep things light. Ceremonial as these presidents were, they represented one of the critical anxieties that helped shape the future architecture of this country. The Founding Fathers had a seeming paradox on their hands: the newborn democracy would need strong leadership to survive, but democracy by definition needed to keep overly strong leadership in check.
We know, of course, how this all was resolved: representative democracy, federalism, and a separation of powers. Within this, the idea and place of the President of the United States was (re-)invented and the pre-Constitutional emcees largely forgotten. It is for them that I make my plea for the 2016 staging of 60 (or 61) Plays for 60 (or 61) Presidents. Here are a few starter tidbits, my lovely and talented playwright-y colleagues:
You think that Cleveland invented the whole "elected to non-consecutive terms" thing? Nay, says Virginian Peyton Randolph, Grover the Poseur ain't got nothing. Randolph was the first and third presidents. Plus, Thomas Jefferson called him "a most excellent man," though "somewhat cold and coy towards strangers. (Incidentally, Hancock was the 4th and 13th. Talk about non-consecutive! Whoa boy!)
While several Presidents owned slaves, Henry Laurens (President 5) trafficked in them. He was one of South Carolina's wealthiest men and thousands of slaves came through his Charleston auction house, many shipped from the Bunce Island slave castle in Sierra Leone. Fate was not overly kind to him. He was a prisoner of war, doing more than a year in the Tower of London, after which he was never quite hale and hearty.
What about Nathaniel Gorham? The Massachusetts native was a master debater, advocating fiercely for a strong Congress and for his state's ratification of the Constitution. Still he admitted that, because of its size, the United States would surely eventually fracture into several independent countries. Oh, and he has a street named after him in Madison, WI, just a block or so from the Forward Theater's production. While you cruise his strip, we'll get cracking on the missing plays.